Enable sending of Emails
In order to send confirmations Emails of downloads or serial numbers, you first have to enable sending of the Email templates within the plugin configuration.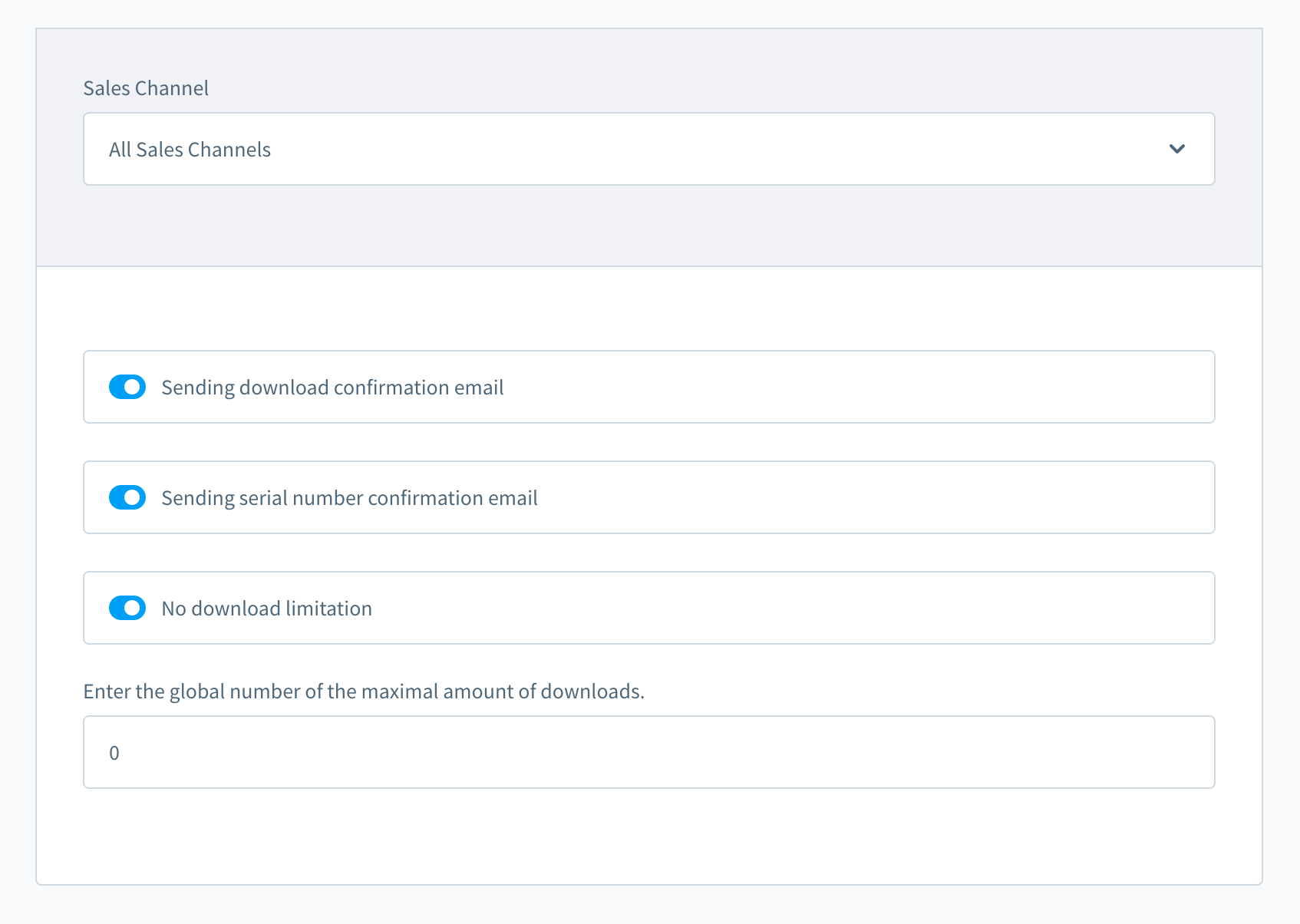 Assign a Saleschannel
Before Shopware can send the Email Template, you have to assign it to a sales channel. Go to Settings -> E-mail templates and search for ESD. You will find two Email types:
ESD - order download link
ESD - serial number
Make sure you're searching on every page or change the Items per page to 100 at the bottom of the table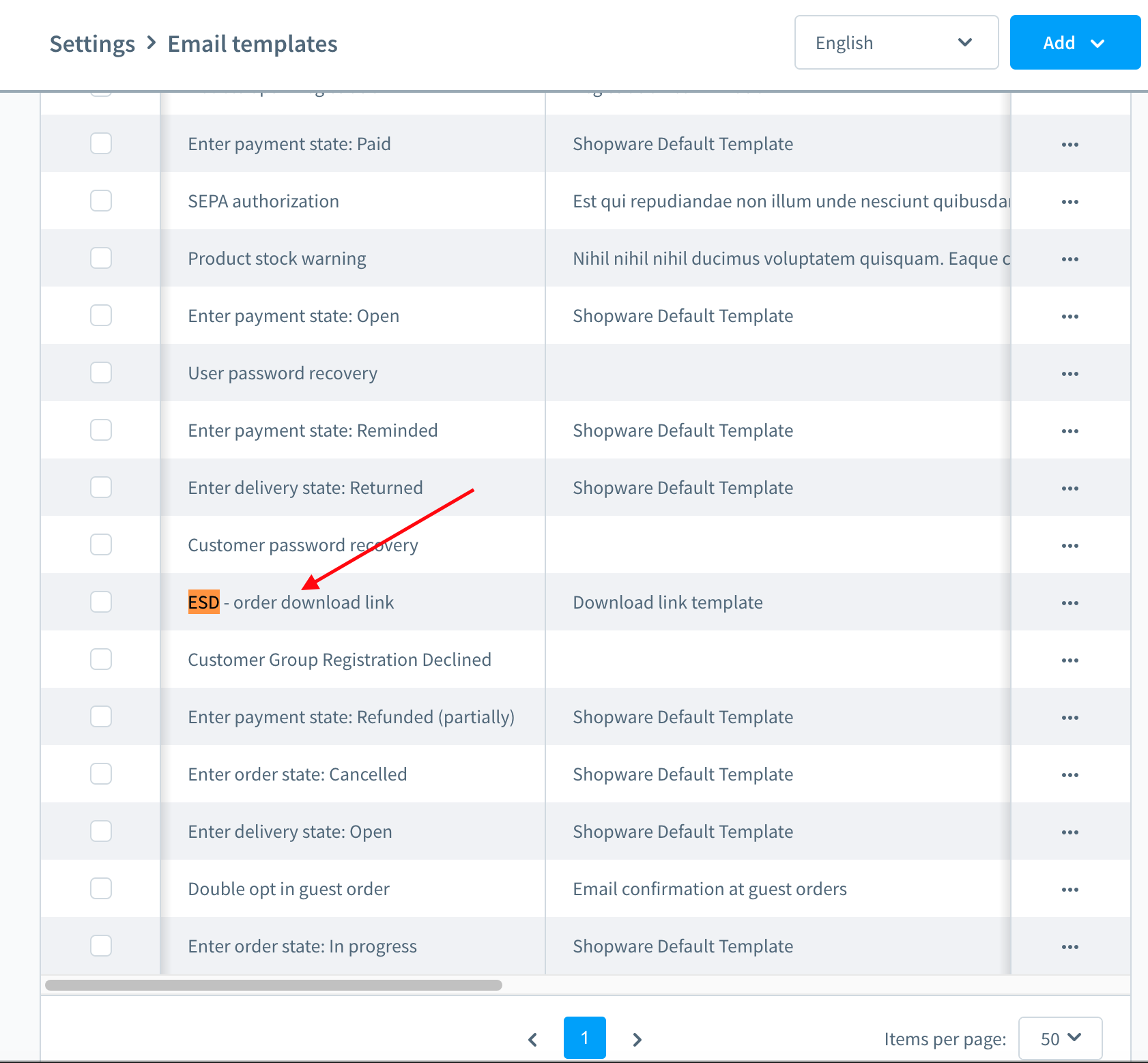 Now edit the E-Mail template and assign a Saleschannel.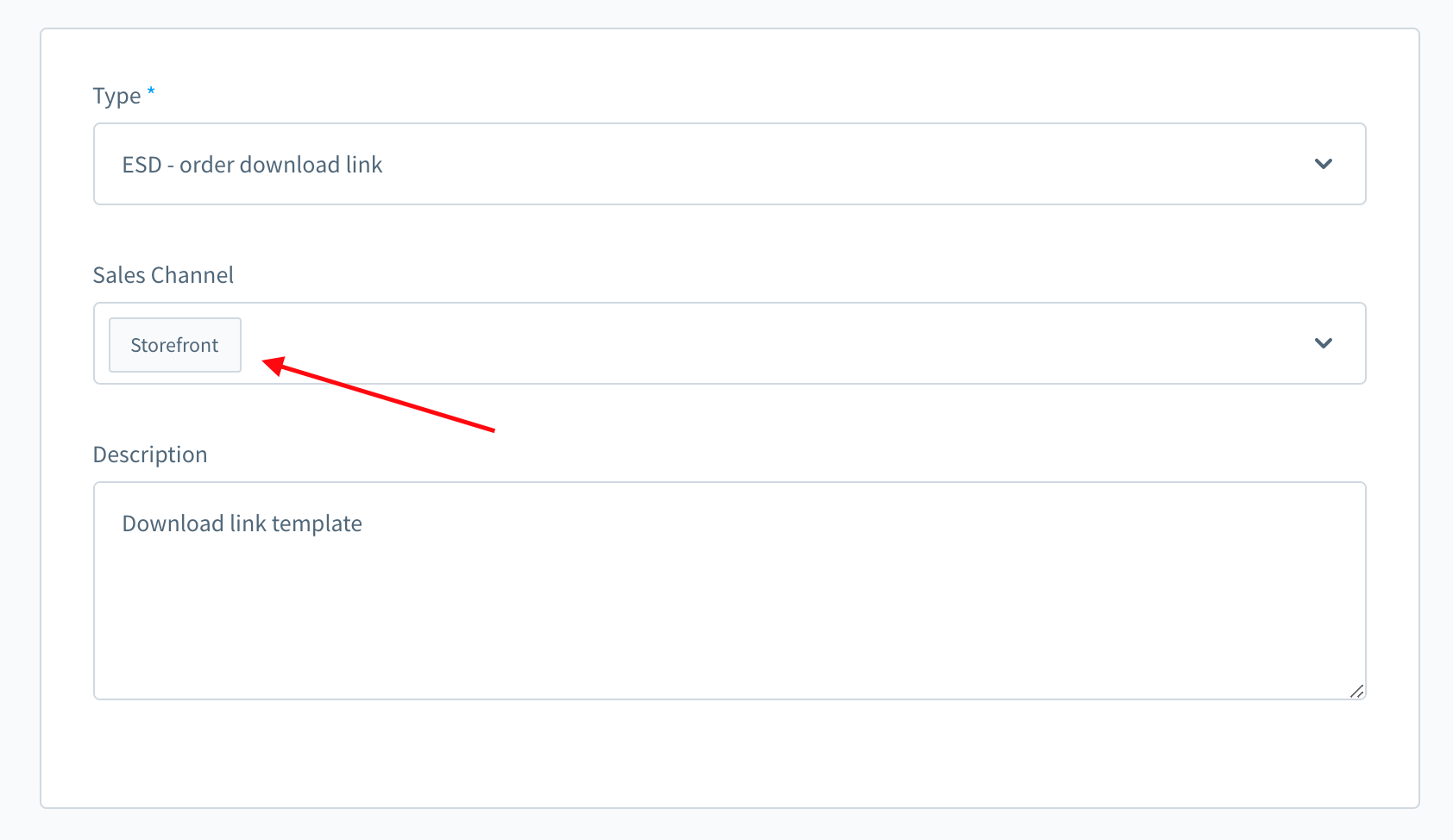 After saving the E-Mail Template with the assigned E-Mail template, the ESD Plugin is now sending an E-Mail with the Download link - or serial number - after a customer bought and paid an ESD product.